Check Out What Our Valued Patients Say
I switched to Dr. Robbins at 35 weeks pregnant. She's amazing and so happy I switched. Wish I would have done it sooner. Highly recommend Dr. Robbins for first time moms. She's patient and outgoing. She's also a great delivery coach!
I had a few things come up while I was pregnant that I wanted to talk to a doctor about. College Hill was able to work me in quickly due to the amount of doctors they have on hand.
-Kailey Williams, Google Reviews
"After struggling with another OBGYN Clinic for years I decided to give College Hill a try and I was so impressed with how staff treated me. They were very friendly & kept me updated on why my OB was running late. She had 3 deliveries happen all at once so I was very understanding on why she was behind on schedule! I saw another OB instead since mine was still very busy & she listened to my concerns without making me feel dumb."
-Audrey Viele, Google Reviews
"Dr. Stork Fury's schedulers were able to get me in as a new patient in 5 days! Dr. Listened to my concerns & was proactive in getting a biopsy & ultrasound done & within 2 weeks had my cancer diagnosed! She (along with the rest of my medical team which is quite huge) basically saved my life! Thank you Dr. Stork Fury & your wonderful team!!!"
-Lori Martens, Google Reviews
"I got pregnant January 2022. Since I moved to Wichita I needed a new OBGYN and I researched for days and kept coming across College Hill, but also, Dr. Janna Chibry. As I had a miscarriage years prior, I was very nervous and anxious about this one. I made an appointment with Dr. Chibry and right from the get go she made me feel so welcome and really talked and treated me like I was a friend instead of just another patient. I ended up going to 41 weeks and had to get induced. Every appointment up until then she made sure I was okay and comfortable. We will be having her deliver all of our future children! I couldn't have imagined going through my pregnancy without the support from her!"
-Maddi Dillard, Google Reviews
"..My wife and I were very happy with Dr. Robbins at every visit. Her partner Dr. Chibry ended up being the one that did the delivery, and she was great too. Felt like we already knew her from the moment she walked into the hospital room."
-James Lewis, Google Reviews
"Was unimpressed with my last 2 Ob/gyns. I switched to Dr. Chibry about 3 months into this pregnancy. We were very impressed. Scheduled me in a timely manner and I have gotten to spend 10-20 min with Dr. Chibry herself all three times I have been for check-ups. She is very reassuring and gives you good information."
-Leslie Walters, Google Reviews
"Dr Stork is amazing. After 10 years of pain and being told by male Drs it was IBS she finally diagnosed me with endometriosis. I did the surgery and now will be going to her for my pregnancy."
-Natasha Stewart, Google Reviews
"This is our first pregnancy. I'm nervous, anxious and incredibly excited. These ladies are wonderful. They are very caring and have walked me through the process thus far. I absolutely suggest anyone come here for pregnancy care. Nothing but respectful."
-Casey Wickham, Google Reviews
"I see Dr Maggie Woods and I gotta tell ya I'll go to her until the day she retires. She's the sweetest most kind and compassionate doctor I've ever had. She really makes sure to explain things in a way that the patient can understand and she always makes time for the patient and any questions or concerns one might have without making you feel small or belittling you. She has delivered both of my sons. Even though she wasn't the doctor on call for my second baby, she made sure the resident kept her in the loop overnight through my induction process and showed up at 5 in the morning to deliver my little booger. I couldn't ask for more from a doctor and I would highly recommend her to any and everyone who will listen."
-Cheyenne Antes, Google Reviews
"Dr. Whistler is such a caring doctor. She made my second pregnancy experience so calm and wonderful. I recommend her to all of my expecting friends. The staff is great as well! They have gone out of their way to help with my son during my appointments. I can't say enough great things about them!"
-Nicole Sims, Google Reviews
"I came to College Hill Ob/gyn after my previous doctor retired. I was nervous to find a new doctor, but ended up loving Dr. Woods. Every time I see her she makes me feel comfortable, listens to my concerns and answers all of my questions. She is always thorough and takes the time to make sure I get the care I need and want. I highly recommend College Hill Ob/gyn!!!"
-Julie Nelson, Google Reviews
"Absolutely love this office, the staff is amazing from the front desk to the nurses and medical staff in the back. Dr. Whisler is extremely intelligent, personable, and doesnt make you feel rushed whatsoever and I never had to wait too long to see her. Her nurse Jaylin always made me feel at ease and was always very helpful whenever I had any questions. 10/10 will definitely always go here again for any of my womanly needs!"
-Sophia Barraza, Google Reviews
"From start to finish everything was wonderful. My nurse was fun and joked with me to lighten the tension I was feeling, and Dr Woods was just as incredible! Answered all my concerns and made it feel like just a normal Dr. visit. She was so sweet and caring .. I would recommend them to anyone!"
-Laura Stewart, Google Reviews
Looking for Resources?
Various conditions affect gynecologic health. We have compiled brochures on the most common condition inquiries and FAQs we receive. All resources were obtained or referenced from the American College of Obstetricians and Gynecologists.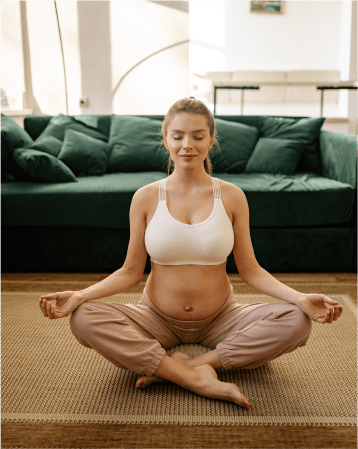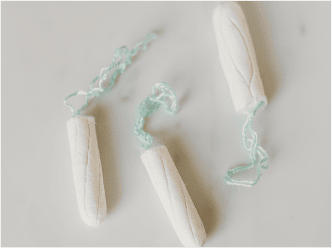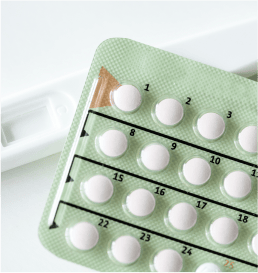 Ready to Contact Us?
Our seasoned and caring staff is excited to meet you.